Installation:
Dual G3X Touch TXi

GDU 460 10,6" PFD/MFD/EIS
GDU 470 7" MFD/EIS
GMU 11 Flux DETECTOR
GSU 25D ADC /AHRS
GTP 59

G500 EIS

GEA 24 ENGINE INTERFACE
Kit 4 Cylinder Sensor Kit

GFC 500

GMC 507 AUTOPILOT CONTROLER
GSA 28 Roll, Pitch, Trim SERVO

G5 STBY with GAD 29b
GTN 750 COM/NAV/GPS
KX 165A 8,33 khz COM / NAV
AIR TRAFFIC AT-1 FLARM ADS-B RECEIVER
GSB 15 USB A & C USB CHARGER
FLIGHTSTREAM 510 
CO DETECTOR 
LED Panel Lights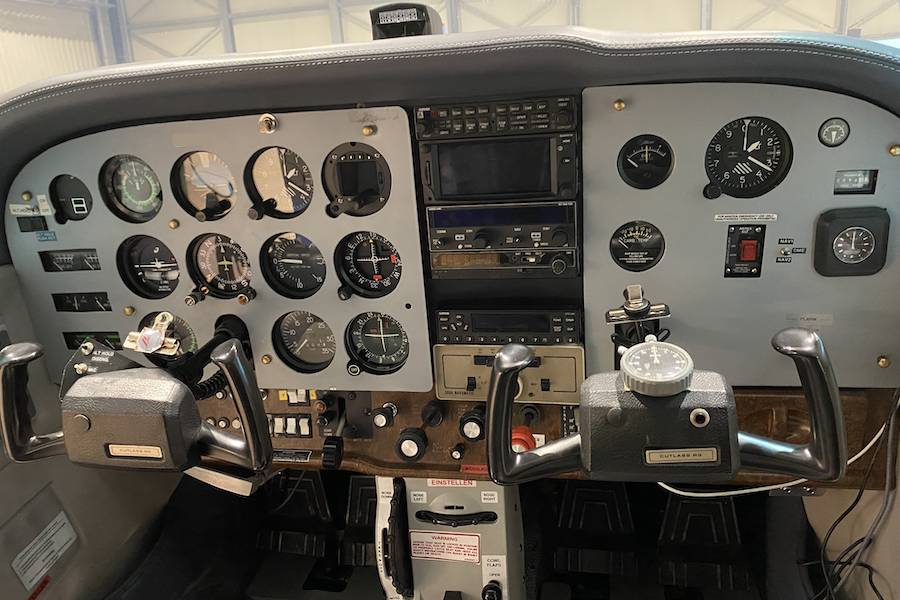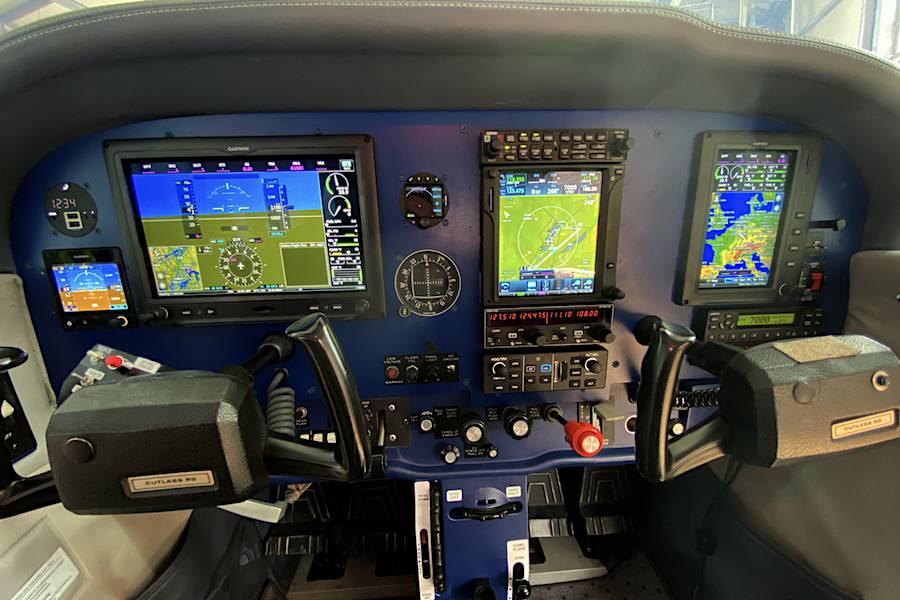 GARMIN G3X TOUCH
Upgrade from legacy mechanical instruments to a modern touchscreen glass cockpit with solutions for PFD, MFD and engine indication system (EIS) capabilities.

-Install advanced 10.6" and 7" touchscreen displays with PFD/MFD functionality.

-Monitor engine performance with optional EIS capabilities.

-See terrain, obstacles, airports and more with standard SVX™ synthetic vision.

-Wirelessly transfer flight plans and more by using built-in Connext® technology.
G3X Touch
GARMIN GFC 500
-Leverages certificated flight instruments such as the G5 and GI 275 for attitude reference, and optionally flight displays such as the G3X Touch or G500 TXi for display of autopilot modes and flight director cues.

-Robust feature set, including safety features such as underspeed and overspeed protection, a dedicated return-to-level (LVL) mode button, Garmin ESP™ (Electronic Stability and Protection), Flight Director (FD), coupled approaches and missed approaches when paired with a compatible navigator

-Offers 2-axis (pitch and roll) capabilities with optional pitch-trim; yaw damper optionally available on select aircraft
GFC 500 Autopilot
Air Traffic AT-1
AIR Traffic, the new collision avoidance system, marks the heart of the traffic avoidance installation in the aircraft.

-Sends and receives FLARM® traffic data. Interoparable with 35.000 FLARM users worldwide.

-Receives ADS-B and Mode-S transponder data.

-Warns reliably from dangerous traffic, obstacles (database required), and alert zones.

-Can be mounted remotely, or optionally combined with an AIR Traffic display.

-Wireless communication with aviation apps, wireless config. over any PC, smartphone, or tablet.
Air Traffic AT-1
On the Point
10,6" Touch Display (GDU 460) PFD / MFD /EIS
7" Portrait Display (GDU 470) EIS & MFD
New Circuit Breaker Panel ?
"Wir als kleines mittelständiges Luftfahrtunternehmen fühlen uns bei Aero Avionik sehr gut aufgehoben. Die Umrüstung unserer Dornier 228 Flugzeuge auf GTN 650 und 750 wurden zu unserer vollsten Zufriedenheit erledigt. Auch die Umbauten unserer C208 Flugzeuge auf Glascockpit (G500, GTN 650 und 750 sowie SAM) bereitet uns viele Jahre nach Einrüstung noch immer viel Freude und ermöglicht unsere Operation. Die Installationen in unsere Flotte funktionierten sehr zuverlässig. Sollte doch mal ein Defekt auftreten reagiert Aero Avionik sehr zielorientiert für den Operator. So macht Avionik Spaß! Wir sagen Danke für die vielen Jahre der Zusammenarbeit und freuen uns bereits auf neue, zukünftige Projekte mit Aero Avionik."
Andreas Blase, Businesswings, August 21